The Strong and Sexy Workout Choice of Supermodels Right Now
The Strong and Sexy Workout Choice of Supermodels Right Now
The latest trend in the fashion world? Old-school boxing gyms. To get into tip-top shape, supermodels have been stepping off their yoga mats and into the ring. This challenging full-body workout offers a combination of cardio and strength training, but many people get hooked, since it's also a great place to relieve stress. Check out the supermodels who are currently heading into the ring. The list is only growing!
|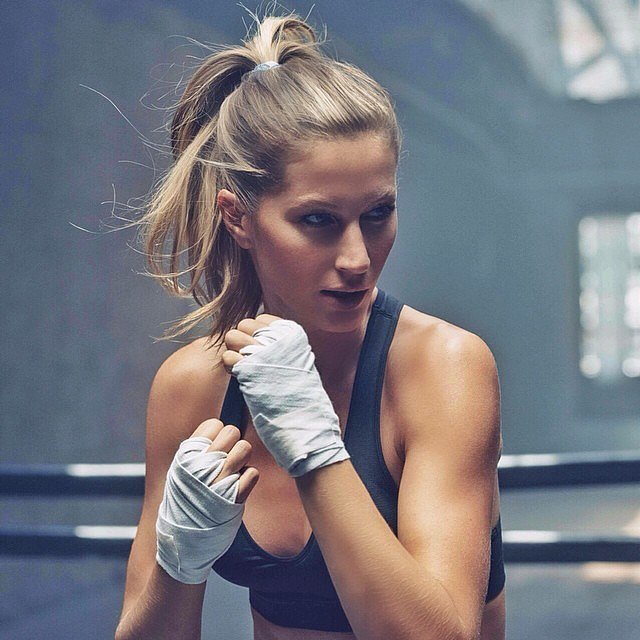 Gisele Bu00fcndchen
Gisele Bu00fcndchen is all about yoga, but those toned arms don't lie. She also has been known to put in time at the boxing gym.
|
Gigi Hadid
Everyone's new favorite model Gigi Hadid is constantly posting pictures from her ring of choice: Gotham Gym u2014u00a0a favorite among fashion's elite.
|
Adriana Lima
Adriana is a regular at 5th St. Gym in Miami Beach, FL . . . the same gym where Muhammad Ali once trained.
|
Nadine Leopold
Despite rumors about whether or not she is linked to Harry Styles, Austrian supermodel Nadine Leopold is still on course, putting on those gloves and putting in time at the gym.
|
Kendall Jenner
Kendall Jenner has been known to box with fellow models Gigi Hadid and Cara Delevingne. We wonder what those three would look like in the ring together!