14 Healthy Smoothies You'll Want to Sip On All Summer Long
14 Healthy Smoothies You'll Want to Sip On All Summer Long
Whether the temperatures are rising or it's still coat weather where you are| you've undoubtedly developed Summer fever. Thinking about those Summer months means thinking about Summer meals| and on a hot day| there are few things better than a cold| refreshing smoothie to start off your morning or enjoy after a sweaty workout. We've got 14 healthy and delicious fruit smoothies that you'll want to blend up all season long.
|
Vegan Peaches and Cream Smoothie
With all those juicy and ripe peaches you're bound to buy this Summer| you'll want as many recipe ideas as possible. This vegan peaches and cream smoothie incorporates almond milk| oats| and frozen banana to get a creamy texture that'll have you feeling indulgent without any guilt.
|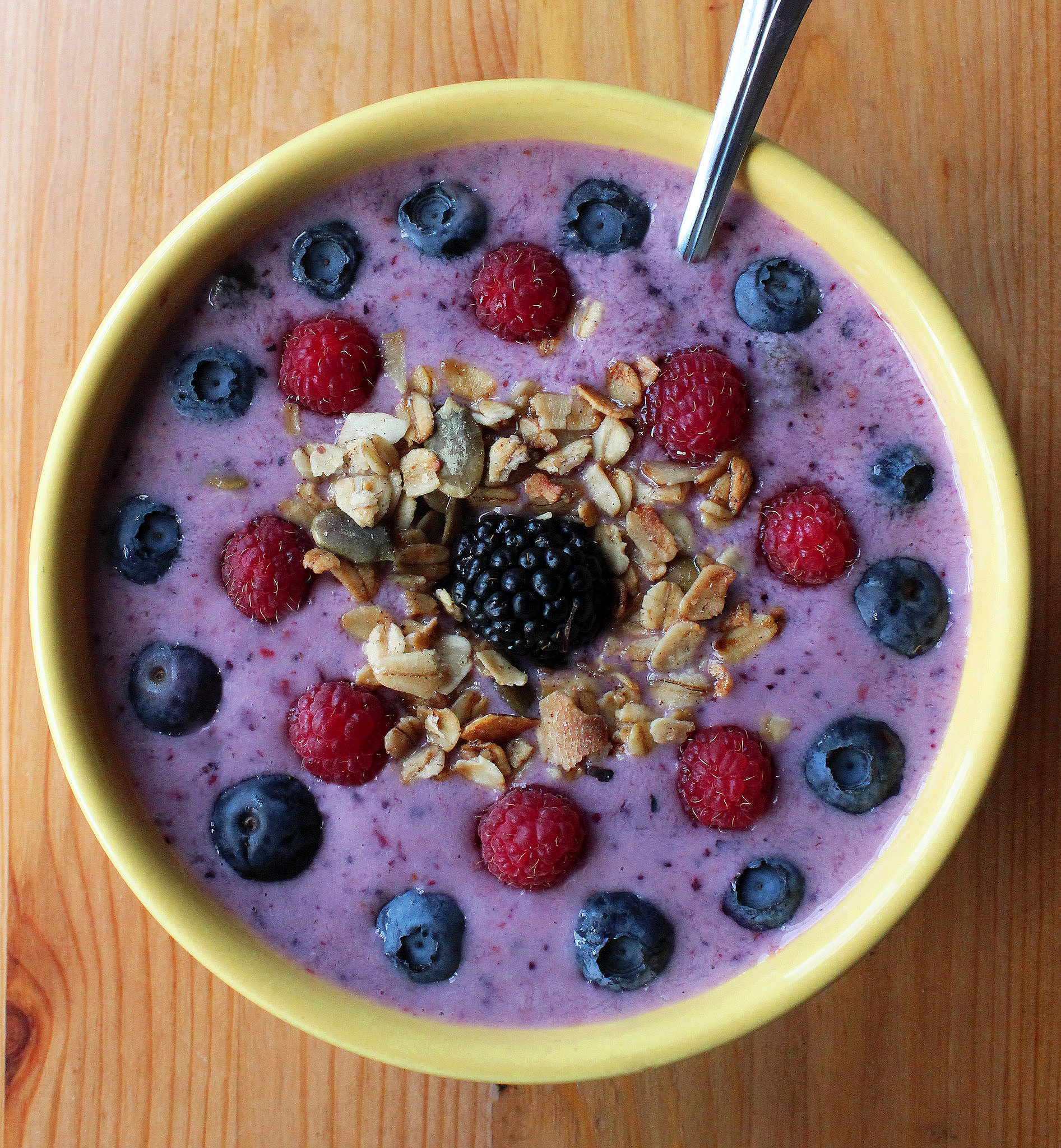 Berry Smoothie Bowl
Could there be a prettier breakfast? This low-calorie smoothie bowl is the perfect way to use up those fresh blueberries| blackberries| and raspberries.
|
Chocolate Banana Berry Protein Smoothie
Packed with protein and antioxidants| this chocolate banana berry smoothie makes for the perfect postrun fuel| and it's especially refreshing on those hot Summer days when you take your running outside.
|
Detox Strawberry Lemonade Smoothie
Sipping on cold lemonade on a hot Summer day is one of the best things ever. While most lemonade is full of added sugar| this healthy strawberry lemonade smoothie is naturally sweet enough from the strawberries (plus a few pitted dates| if desired). The lemon helps the body naturally cleanse| while the strawberries provide well over the daily recommended intake of vitamin C.
|
Katy Perry's PB&J Smoothie
PB&J smoothie| and so are our editors. Your taste buds will be fooled by the classic PB&J flavor| but your grown-up self will be pleased to know that this low-fat smoothie contains a day's worth of fiber and is loaded with potassium and vitamins B and C.
|
Flat-Belly Smoothie
The season of crop tops and bathing suits| Summer is the perfect time to sip on this fruity flat-belly smoothie. The tart pineapple and sweet blueberries completely cover up the flavor of the kale| but the green superfood adds fiber to keep you fuller longer.
|
Vegan Chocolate Raspberry Milkshake Smoothie
Skip the ice cream this Summer and satisfy your sweet tooth with this vegan chocolate raspberry milkshake smoothie. The fresh raspberries and cocoa powder add all the sweetness you need| and the rest of the healthy ingredients (like flaxmeal and spinach) combine to give you 22 grams of protein and 10 grams of fiber.
|
Debloating Smoothie
Feeling bloated by the pool (or in general) is the worst. This light and tropical smoothie is full of fruits that relieve belly bloat| like papaya and pineapple.
|
Chia Berry Smoothie
This berry smoothie with pomegranate juice makes a superquick breakfast or refreshing midafternoon snack. The chia seeds give an extra boost of omega-3s and antioxidants| and blending them into the smoothie gets rid of the crunchy texture.
|
Karlie Kloss's Blackberry Smoothie
Karlie Kloss is not only a runway-walking supermodel| but she's also seriously committed to health and fitness. This blackberry smoothie is part of her clean-eating diet| and it'll likely become one of your favorites. Loaded with fresh blackberries and the protein powder of your choice| this smoothie is the perfect on-the-go healthy breakfast for Summer.
|
Pineapple| Mango| and Papaya Smoothie
This pineapple| mango| and papaya smoothie is everything you want in a Summer treat| and it's under 350 calories. The coconut water adds a hint of tropical flavor and tons of nutrients like potassium and electrolytes.
|
Cherry Berry Ginger Smoothie
Did you know that certain foods can help ease sore muscles? Just try this cherry berry ginger smoothie to see for yourself.
|
Coconut-Water Smoothie
The color is not the most appetizing| but trust us; you'll love this coconut-water smoothie inspired by Ellie Goulding. Hydrating and refreshing| the combination of ingredients provides you with plenty of protein and fiber to help ease digestion.
|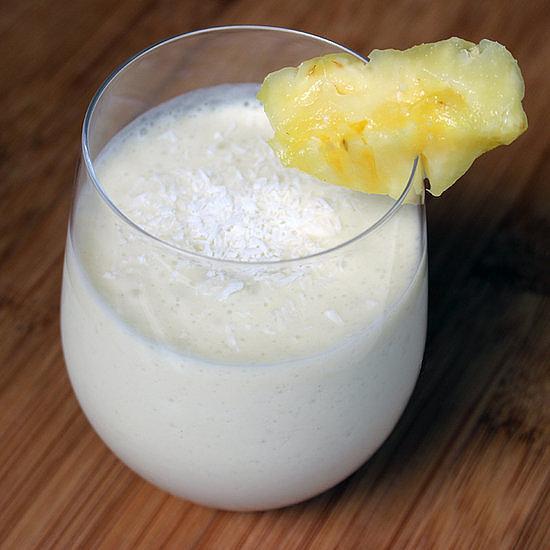 Healthy Piu00f1a Colada Smoothie
Yes| it's true! You can sip on homemade piu00f1a coladas all Summer long while sticking to your healthy-eating plans. With fresh ingredients like pineapple| light coconut milk| and banana| this piu00f1a colada smoothie will quickly become your go-to recipe.